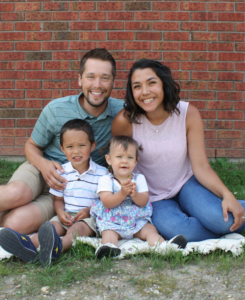 Ryan and Kirsten are serving as missionaries in Canada with
ETHNOS
Canada formerly known as New Tribes Mission Canada
Their ministry focus:
Ryan trains students in linguistics and phonemics.
Ryan also oversees and prepares daily chapels for Emanate students.
Kirsten runs Emanate's social media and blog.
Kirsten also serves as the admissions personnel.
Their kids enjoy being in childcare at Emanate with the students' kids.
We are their sending church.
.
.